When you think about the classic Hollywood bombshell, I bet Marilyn Monroe's name instantly comes to mind…
>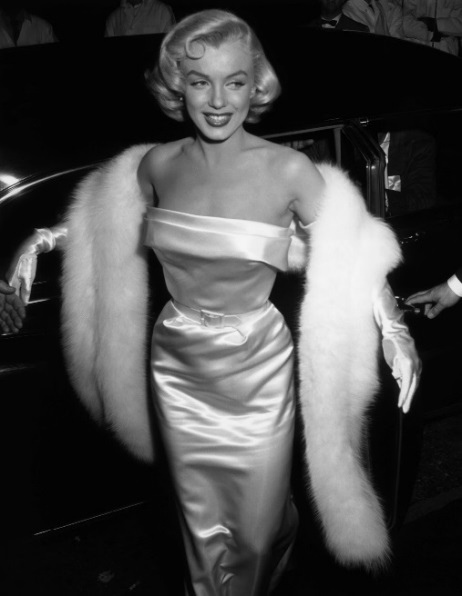 Hollywood's most famous bombshell used a secret ingredient to keep her skin wrinkle-free.
From her very first appearance on the silver screen, this iconic sex symbol has captivated women — and men — all over the world.
She even inspired the leading skin-care doctor to the stars — Hungarian dermatologist Erno Laszlo — to create a custom beauty cream just for her.
In fact, photos reveal that a jar of this cream was found on the actress's nightstand.
The main ingredient in the formula Dr. Laszlo created for the blonde bombshell comes from the West African Butyrospermum parkii tree.
And it's from the fruit of this tree that we get shea butter…
Shea butter is a creamy white oil that's been extracted from shea tree nuts. It has a high concentration of fatty acids and vitamins A, E and K. It's been used for thousands of years to:
Smooth away even deep wrinkles
Plump up skin that's starting to lose its elasticity
Eliminate fine lines around the eyes and mouth, and
Restore moisture to rehydrate dry, dull skin.
And there is clinical research to back up these claims.
The American Journal of Life Sciences reported on a clinical study involving 30 volunteers in which shea butter diminished various signs of aging.1
A second study demonstrated that shea butter was 10 times more effective at maintaining high moisture levels than a placebo.2
But the most important reason shea butter is so effective at reducing the signs of skin aging is that it boosts collagen production.3
As you may know, collagen is the protein peptide that gives your skin elasticity. Elasticity is important because it's what makes your skin bounce back after being stretched. And it also gives your skin a firm and young appearance.
Collagen is also one of the main building blocks of all your skin and connective tissue. When your collagen levels are healthy, your skin looks less droopy. It's tighter and more vibrant. More like younger skin.
Unfortunately, as we age, collagen levels decline dramatically. In fact, starting in your 20s, collagen production goes down by about 1% per year.
Shea butter helps to increase production of this important protein thanks to its high concentration of vitamin K. This little-known nutrient is a powerful antioxidant that protects your skin from today's harsh environment by preventing the harmful effects of free radicals.
But even more importantly, the vitamin K in shea butter helps protect the collagen that already exists in your skin.
Boost Collagen with Shea Butter Cream
You can easily make your own shea butter moisturizer at home. Here's an easy recipe that would make Marilyn Monroe jealous…
Ingredients:
1 cup shea butter
1 tsp raw honey
¼ cup grapeseed oil
20 drops rosehip oil
Directions:
Melt shea butter in a double boiler until liquid. Stir in grapeseed oil and honey.
Refrigerate 15 to 20 minutes until almost solid.
Remove from fridge and whip using a hand mixer until creamy.
Place in a wide mouth jar. Smooth over face and neck to increase collagen production and smooth away wrinkles.
To Your Good Health,


Al Sears, MD, CNS
---
1. Renard R (1990) Le buerrede karate. Thése de Doctorat en Pharmacie. UFR de sciences pharnacuetiques. Universite de Bordeaux II, p 100.
2. Malachi O. "Effects of topical and dietary use of shea butter on animals." Am J Life Sci. 2014;2(5):303-307.
3. Lodén M and Andersson AC. "Effect of topically applied lipids on surfactant-irritated skin." Br J Dermatol. 1996;134(2):215–220.
---
Unmask your true beauty with Glow, the revolutionary facial treatment that delivers superior skin refinement and antioxidant Support – with the crystallized cleansing power of Concha de Nacar.
FIND OUT MORE...